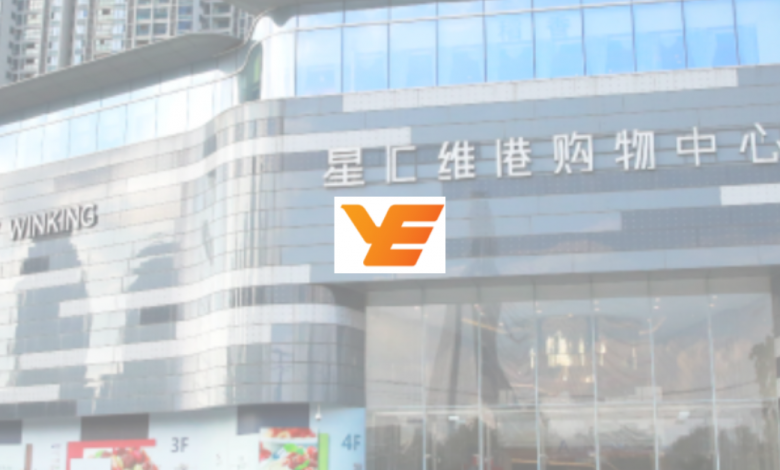 Yuexiu REIT is a REIT listed on the Hong Kong Stock Exchange with assets in the People's Republic of China. They invest primarily in commercial and retail assets. As at the date of writing, they own 8 properties located in the central business district of Guangzhou, Hangzhou, Shanghai, and Wuhan.
FY20 is the year where most businesses are heavily impacted by the COVID-19 pandemic. Hence, in this post, we will dive into its FY20 and 1H21 performance to see how it has performed.
Historical Performance (FY18 to FY20)
1. Stable occupancy rate over the past 3 years
| | | | |
| --- | --- | --- | --- |
| | FY18 | FY19 | FY20 |
| Occupancy Rate | 91% | 93% | 93% |
Yuexiu REIT assets further classified its assets into matured properties and growth properties. Wuhan Properties and Hangzhou Victory which are located in Wuhan and Hangzhou are known as growth properties. On the other hand, the other 6 properties in Shanghai and Guangzhou are classified as matured properties.
Its overall occupancy rate has remained fairly stable over the years within the range of 91% to 93% over the last 3 years. Purely looking at FY20 itself, its matured properties reported an occupancy of 93.8% whereas its growth properties reported an occupancy of 90.6%.
2. Drop in overall financial performance in FY20
| | | | |
| --- | --- | --- | --- |
| HKD in mil | FY18 | FY19 | FY20 |
| Revenue | 2031.80 | 2,058.10 | 1,758.70 |
| Net Property Income | 1468.60 | 1,494.70 | 1,322.60 |
In terms of financial performance, revenue has declined from HKD 2.1 bil in FY19 to HKD 1.8 bil in FY20. The decrease is mainly attributable to its Four Seasons Hotel Guangzhou asset which has recorded a significant drop in average occupancy rate and room rate in the first half of FY20. Not only that, the temporary rental concession given to tenants of its offices, wholesale and retail mall assets has further contributed to the drop.
3. Year on year decline in distribution per unit
| | | | |
| --- | --- | --- | --- |
| HKD  | FY18 | FY19 | FY20 |
| Distribution per unit | 0.3203 | 0.2712 | 0.2293 |
An area that is of high interest to investors is the distribution per unit. Over the past 3 years, distribution per unit of Yuexiu REIT has declined year on year from HKD 0.32 cents in FY18 to HKD 0.23 cents in FY20. This is fairly in line with the decline in financial performance impacted by the COVID-19 pandemic.
Based on its closing traded price of HKD 3.78 as at 31 December 2020, this would give investors a yield of 6.07%.
Read More: Why you should never buy a REIT just because they have a high dividend yield
4. Stable gearing over the last 3 years
| | | | |
| --- | --- | --- | --- |
| | FY18 | FY19 | FY20 |
| Gearing | 39% | 39% | 39% |
As at 31 December 2020, Yuexiu REIT has a total borrowings of HKD 14 bil which translates to a gearing level of 39%. This has been stable over the last 3 years. Furthermore, this is below the permissible limit giving them ample debt headroom for further acquisition and asset enhancement initiatives.
1H21 Performance
5. Improvement in performance in 1H21
One of the biggest questions is on the performance of businesses in 1H21 with the rollout of vaccines and gradual resumptions of business. Yuexiu REIT itself has reported a fairly healthy improvement with occupancy improving from 92.1% in 1H20 to 93.2% in 1H21. This has a positive impact on its financial performance overall driving revenue up by 6.1%. Likewise, distribution per unit in 1H21 has also improved from HKD 0.11 in 1H20 to HKD 0.12 in 1H21.
Summary
From an overall standpoint, there has been a mix in performance for Yuexiu REIT. COVID-19 pandemic has no doubt impacted its overall performance mainly driven adversely by its hospitality sector. Revenue and distribution per unit have both decline in FY20. Having said that, its 1H21 performance on the other hand begun showing signs of improvement with operational and financial performance picking up.
What are your thoughts on Yuexiu REIT FY20 and 1H21 performance? If you are just getting started, feel free to read more of our REIT Guide and REIT Analysis. You can also read more about what REITs are if you are new to REITs.
If you are looking for a brokerage account, Tiger Brokers is currently offering a deal of a lifetime that you might not want to miss.
Registration: 500 Coins
Account Opening: 60 Commission-Free Trades within 180 Days (Applicable for U.S. stocks, H.K. stocks, Singapore stocks and Australian stocks )
Funding your account with more than ≥ SGD 2,000: 1 FREE Apple(NASDAQ: AAPL)share
Do consider using our link and promo code "REITPULSE" as this will support our blog while earning some rewards. Likewise, you can read more on our reviews on Tiger Brokers.