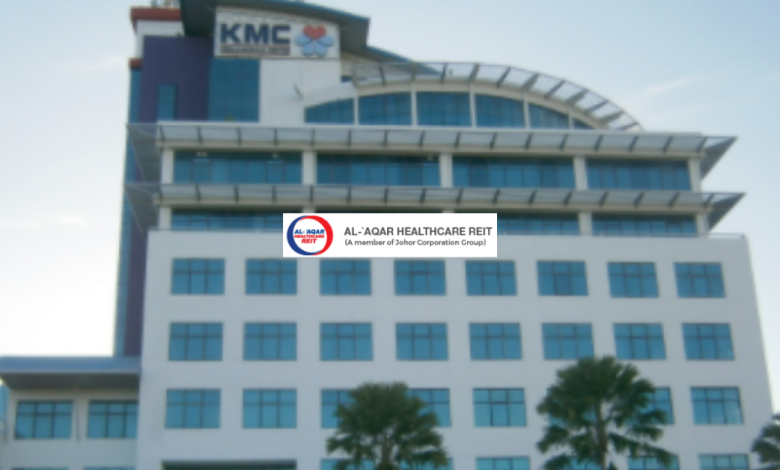 Al-Aqar REIT is a healthcare REIT with properties exposure in both Malaysia and Australia. As at 31 December 2021, they owned 23 properties primarily used for healthcare such a healthcare centre, college and retirement centre.
With the uncertainty of COVID-19 pandemic, most REITs has been impacted one way or another. In this post, we will look at Al-Aqar REIT FY21 performance to see how it has performed being the only healthcare REIT in Malaysia.
Read More:
Want to get fresh out of the oven updates? Join our telegram channel.
1. Continue to maintain 100% occupancy rate
| | | | |
| --- | --- | --- | --- |
| | FY19 | FY20 | FY21 |
| Occupancy rate | 100% | 100% | 100% |
As usual, let's start by looking at the operational performance of Al-Aqar REIT. From an occupancy rate standpoint, they have maintained a strong 100% occupancy rate in FY21. This comes to no surprise given the defensive nature of the industry they operate in. Malaysia segment continues to improve with the demand of healthcare service picking up.
2. Slight decline in financial performance in FY21 driven by Australia segment
| | | | |
| --- | --- | --- | --- |
| MYR in 000s | FY19 | FY20 | FY21 |
| Revenue | 106,110 | 115,710 | 114,072 |
| Net Property Income | 100,326 | 109,614 | 108,222 |
Despite the strong occupancy rate, financial performance of Al-Aqar REIT has declined in FY21. Revenue dropped from MYR 115.7 million in FY20 to MYR 114.1 million in FY21. Likewise, net property income has declined from MYR 109.6 million in FY20 to MYR 108.2 million in FY21.
Diving deeper into the respective segment, we notice that the overall decline is driven by its Australia portfolio which has reported an overall negative rental rate revision. Its Malaysia properties on the other hand which account for more than 90% of its revenue has improved. Due to greater relaxation of restriction and better economic condition in Malaysia, demand for private healthcare services has picked up. This resulted in a higher revenue in FY21.
3. Increase in distribution per unit in FY21
| | | | |
| --- | --- | --- | --- |
| | FY19 | FY20 | FY21 |
| Distribution per unit | 7.75 | 6.81 | 7.80 |
Distribution per unit improved from 6.81 cents in FY21 to 7.80 cents in FY21. The improvement is mainly driven by the lower distribution per unit unit in FY20 from the COVID-10 rental support given to assist tenants during the year. Based on the closing traded price as at 31 December 2021, this would give investors yield of 6.72%.
Read More: Why you should never buy a REIT just because they have a high dividend yield
4. Stable gearing level over the last 3 years
| | | | |
| --- | --- | --- | --- |
| | FY19 | FY20 | FY21 |
| Gearing | 41% | 41% | 41% |
As at 31 December 2021, Al-Aqar REIT has a total borrowings of MYR 684 million which translates to a gearing level of 41%. This is still below the permissible limit giving them slight debt headroom for further asset acquisition and enhancement initiatives in the future. Of the total debts, 100% of its debt are floating rate in nature which will subject Al-Aqar REIT to interest rate risk. Having said that, that would also mean that they would benefit from a low-interest rate environment.
Summary
Healthcare REIT is known to be defensive in nature which can be seen from the overall growth in Al-Aqar REIT's Malaysia segment as demand for private healthcare picked up. Having said that, the establishment of the Royal Commission into Aged Care Quality and Safety and ongoing COVID-19 pandemic have continued to creaate an uncertainty within the aged care industry in Australia which has resulted in the overall decline in performance.
From a price to book perspective, Al-Aqar REIT is currently trading at price to book ratio of 0.92.
What are your thoughts on Al-Aqar REIT FY21 Performance? If you are just getting started, feel free to read more of our REIT Guide and REIT Analysis. You can also read more about what REITs are if you are new to REITs.
Want to get fresh out of the oven updates? Join our telegram channel.